The Grace Awakening
Believing in Grace Is One Thing. Living It Is Another.
Swindoll, Charles R. (Author) , Swindoll, Charles R. Dr (Author)
Description
'The Grace Awakening' calls all Christians to wake up and reject living in such legalistic, performance-oriented bondage. It's clear that the challenges in the world are greater than ever, but the need for Christians who will live out their witness in freedom and compassion is even greater.
Bulk Pricing
Buy 10–49 for $15.29 each
Buy 50–99 for $14.44 each
Buy 100–up for $13.59 each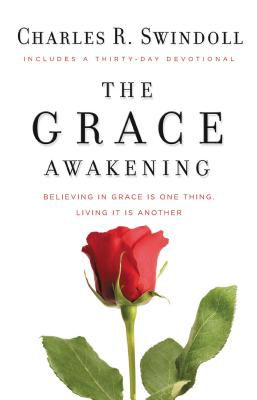 The Grace Awakening
Specifications
Height

1.11

Length

8.42

Width

5.62

File Size

0

Language

English

Medium Format

Paperback

Pages

397

Product Group

Books

Type

Non-Fiction

Publication Date

2010-07-01

Publisher

Thomas Nelson Publishers

Item Number

005316600

ISBN10

1400202930

ISBN13

9781400202935

Contributors

Swindoll, Charles R. (Author) , Swindoll, Charles R. Dr (Author)