The Choice
Whitlow, Robert (Author)
Description
In The Choice, pregnant, unwed teen, Sandy Lincoln wants to do the right thing — but her choice ends up challenging her faith and changing her life. When a woman approaches her in a convenience store with a mysterious prophecy and a warning, doing the right thing becomes even more unclear. Fast forward 34 years later, and Sandy's decision has come back to haunt her. The stakes rise quickly, leaving Sandy with split seconds to choose once more.
Available Formats
Paperback, Fiction

$15.99

$6.99
Bulk Pricing
Buy 10–49 for $14.39 each
Buy 50–99 for $13.59 each
Buy 100–up for $12.79 each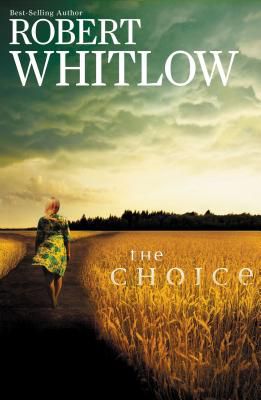 The Choice
Free Downloads
Right-click on the link. Select the "Save Target As", "Save Link As", or "Download Linked File As" option on the popup menu. Choose a location to save the file, then click the Save button.
1st Chapter Sample (0.847 MB PDF)
Specifications
Binding

Paperback

Height

1.20

Length

8.30

Width

5.40

File Size

0

Language

English

Medium Format

Paperback

Pages

418

Product Group

Books

Type

Fiction

Publication Date

2012-08-01

Publisher

Thomas Nelson Publishers

Item Number

005504313

ISBN10

1401685617

ISBN13

9781401685614

UPC

9781401685614

Contributors

Whitlow, Robert (Author)