The Best of Kathie Hill's All-Year-Long Songs Choral Book
Hill (Composer) , Word Music (Manufactured by)
Description
The choral book for The Best of Kathie Hill's All-Year-Long Songs. Kathie Hill presents a "buffet" of her best non-seasonal songs in this newest collection. These 14 songs include a tempting variant of styles, difficulty of levels and themes that makes this collection perfect for worship leading, almost any children's activity, and for sharing the excitement of your kid's choir program "between" musicals. Easy. Unison/2-part.
Bulk Pricing
Buy 10–49 for $6.36 each
Buy 50–99 for $5.96 each
Buy 100–up for $5.57 each
Please call 1-800-368-7421 to order.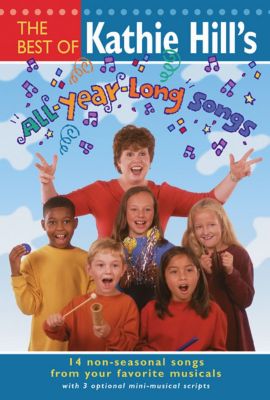 The Best of Kathie Hill's All-Year-Long Songs Choral Book
Specifications
Age Max

08

Age Min

04

Binding

Paperback

Height

0.30

Length

10.30

Width

6.80

Language

English

Medium Format

Print

Product Group

Music for Worship

Type

Songbook

Publication Date

2004-12-01

Publisher

WORD Entertainment

Item Number

001265968

ISBN10

0999919024

ISBN13

9780999919026

UPC

080689392177

Contributors

Hill (Composer) , Word Music (Manufactured by)