Take 2
Kingsbury, Karen (Author)
Description
The second book in the Above the Line series finds independent filmmakers Chase Ryan and Keith Ellison at the center of Hollywood wheeling and dealing. The two friends discover that all that glitters is not gold-and that success in Tinsel Town could cost them everything-their relationships as well as their ideals.
Available Formats
$7.99

Paperback, Fiction

$14.99
Bulk Pricing
Buy 10–49 for $13.49 each
Buy 50–99 for $12.74 each
Buy 100–up for $11.99 each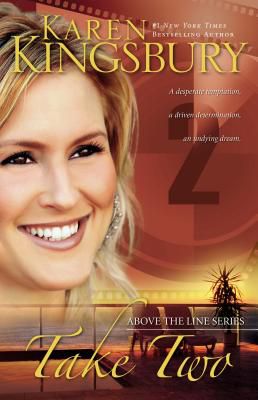 Take 2
Free Downloads
Right-click on the link. Select the "Save Target As", "Save Link As", or "Download Linked File As" option on the popup menu. Choose a location to save the file, then click the Save button.
Trailer (4.495 MB MP4)
Specifications
Age Max

0

Age Min

18

Height

0.88

Length

8.38

Width

5.56

File Size

0

Language

English

Medium Format

Paperback

Pages

316

Product Group

Books

Type

Fiction

Publication Date

2009-06-01

Publisher

Zondervan

Item Number

005210215

ISBN10

0310266173

ISBN13

9780310266174

Contributors

Kingsbury, Karen (Author)