Sweeter Than Birdsong
Elliott, Rosslyn (Author)
Description
In Sweeter Than Birdsong, Kate Winters dream of being one of the first women to graduate from Otterbein College in Westerville, Ohio, in 1855, is shattered because of her fear of public speaking. The only thing she dreams of more is of fleeing the hidden brokenness of her family and starting anew. As she makes plans, Kate is drawn to fellow student and songwriter Ben Hanby, who offers her a chance to escape, and also opens her heart to a future she couldnt foresee.
Bulk Pricing
Buy 100–up for $12.79 each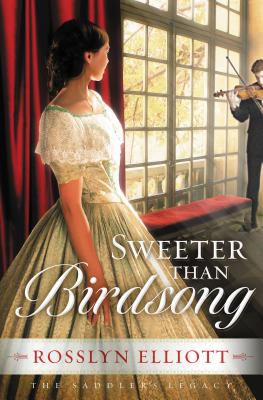 Sweeter Than Birdsong
Free Downloads
Right-click on the link. Select the "Save Target As", "Save Link As", or "Download Linked File As" option on the popup menu. Choose a location to save the file, then click the Save button.
1st Chapter Sample (1.001 MB PDF)
Specifications
Binding

Paperback

Height

1.20

Length

8.30

Width

5.40

File Size

0

Language

English

Medium Format

Paperback

Pages

400

Product Group

Books

Type

Fiction

Publication Date

2012-02-01

Publisher

Thomas Nelson

Item Number

005482634

ISBN10

159554786X

ISBN13

9781595547866

Contributors

Elliott, Rosslyn (Author)