Soul Surfer Devotions
Hamilton, Bethany (Author)
Description
She's blonde, brave, and totally determined-she's a gutsy professional surfer who has inspired millions, and her biggest audience is teenage girls. In Soul Surfer Devotions, Bethany Hamilton speaks straight to her soul sisters about letting God lead in the epic ride of life.
In this devotional, Bethany shares stories of women to admire, prayers to focus on, and wipeouts to avoid. Girls will hear thoughts on friends, family, faith, gossip, and peer pressure-Bethany covers it all.
This re-release is updated with new content, a 'Where Is She Now?' page, and journaling spots.
Available Formats
Audio, Non-Fiction

$9.99

$8.99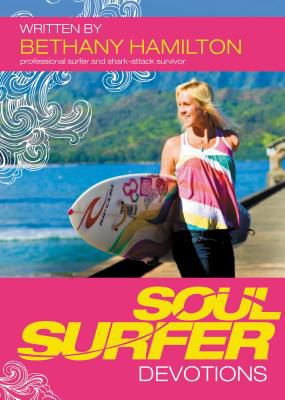 Soul Surfer Devotions
Specifications
Age Max

15

Age Min

12

Height

0.70

Length

6.90

Width

4.90

File Size

0

Language

English

Medium Format

Audio

Pages

224

Product Group

Books

Type

Non-Fiction

Publication Date

2011-04-01

Publisher

Thomas Nelson

Item Number

005438370

ISBN10

1400317231

ISBN13

9781400317233

UPC

9781400317233

Contributors

Hamilton, Bethany (Author)