Something Worth Living For - Orchestration
Kirkland, Camp (Arranged by) , Gaither, Bill (Composer) , Gaither, William J. (Composer) ...View All Contributors
Description
This Orchestration contains the printed instrumental parts for this anthem.
All Orchestrations are printed on demand at time of order and are therefore non-returnable.
For more information about this anthem, including audio samples and other online resources, click the "Anthem" link under the "Related Products" tab or under the "Companion Products" listing at the bottom of the page.
Available Formats
Print, Orchestration

$79.99

$24.99

$1.89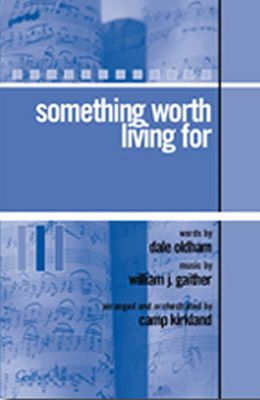 Something Worth Living For - Orchestration
Specifications
Height

0.75

Length

11.00

Width

8.50

Language

English

Medium Format

Print

Product Group

Music for Worship

Type

Orchestration

Publication Date

2010-05-15

Publisher

Praise Gathering Publications

Item Number

005324588

UPC

797242982378

Contributors

Kirkland, Camp (Arranged by) , Gaither, Bill (Composer) , Gaither, William J. (Composer) , Kirkland, Camp (Orchestrated by)