Shades of Blue
Kingsbury, Karen (Author)
Description
Brad Cutler, twenty-eight, is a rising star at his New York ad agency, about to marry the girl of his dreams. Anyone would agree he has it all ... a great career, a beautiful and loving fiancee, and a fairy tale life ahead of him---when memories of a high school girlfriend begin to torment him. Lost innocence and one very difficult choice flood his conscience, and he is no longer sure what the future will bring except for this: He must find his old love and make amends. Haunted by the past and confused about the future, he turns to God seeking forgiveness and redemption.
Available Formats
Paperback, Fiction

$14.99

$7.99
Bulk Pricing
Buy 10–49 for $13.49 each
Buy 50–99 for $12.74 each
Buy 100–up for $11.99 each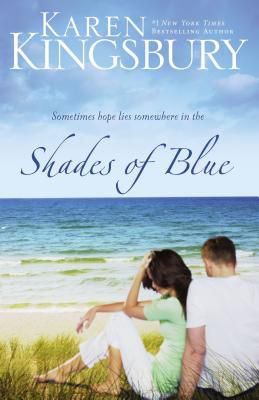 Shades of Blue
Free Downloads
Right-click on the link. Select the "Save Target As", "Save Link As", or "Download Linked File As" option on the popup menu. Choose a location to save the file, then click the Save button.
Trailer (63.759 MB MP4)
Specifications
Age Max

0

Age Min

18

Height

0.86

Length

8.76

Width

6.52

File Size

0

Language

English

Medium Format

Paperback

Pages

333

Product Group

Books

Type

Fiction

Publication Date

2009-10-01

Publisher

Zondervan

Item Number

005227125

ISBN10

031026622X

ISBN13

9780310266228

UPC

025986266226

Contributors

Kingsbury, Karen (Author)