Sacred Roads Digital Bundle: Session 2 (Digital Bundle)
File Type: ZIP
Description
This digital bundle is one of five, each focusing on a different period of church history and the predominant method of discipleship during that time.
Session 2 will examine the period of church history after Constantine legalized Christianity, when discipleship was characterized by multi-sensory worship experiences.
This bundle contains a leader guide, short film, audio devotion, list of Sacred Sites, and supplemental articles about the biblical text. The short film, Communion, will deepen your understanding and appreciation of the context of the Lord's Supper. The audio segment will encourage group members to further understand and practice experiential discipleship, while the articles will add perspective and a deeper understanding of the biblical text. The Sacred Sites PDF will give you a list of holy places around the world.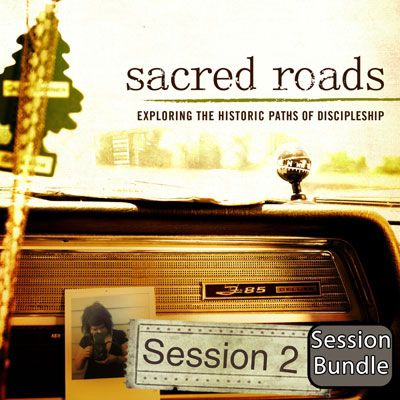 Sacred Roads Digital Bundle: Session 2 (Digital Bundle)
Specifications
Height

0.38

Length

9.50

Width

7.00

Language

English

Medium Format

Digital Bundle

Product Group

Bible Study

Type

Bible Study Accessory

Publication Date

2010-02-01

Publisher

LifeWay Christian Resources

Item Number

005308251

UPC

634337161174