Rhythm + 4 Collection II - Book 8, Part 3 (Bass Clef)
Kirkland, Camp (Producer)
Description
Instruments: Trombone, Bassoon, Cello, and other bass-clef instruments
Perfect for the small, less experienced or infrequently rehearsed instrumental group, this collection offers keys, ranges, and rhythms that have all been considered to ensure playability (Grade 2) as well as flexible charts, each of which can be played by as few instruments as a piano (or entire rhythm section) and 4 melody instruments (parts 1, 2, 3, and 4). Each part book contains all ten arrangements.
Titles: Ancient of Days; Blessed Be the Name; Come, Thou Almighty King; Great Is Thy Faithfulness; Joy to the World; More Precious than Silver; Open the Eyes of My Heart; Shout to the Lord; Trust and Obey; What a Mighty God We Serve
All Orchestrations are printed on demand at time of order and are therefore non-returnable.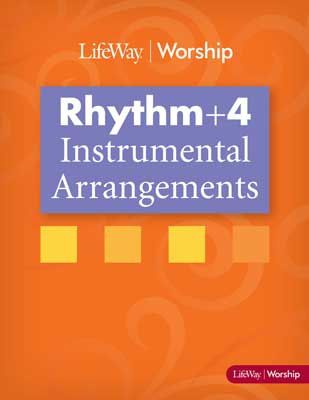 Rhythm + 4 Collection II - Book 8, Part 3 (Bass Clef)
Specifications
Binding

Paperback

Height

0.05

Length

11.00

Width

8.50

Genre

Instrumental

Language

English

Medium Format

Print

Performance Type

Instrumental

Product Group

Music for Worship

Type

Orchestration

Publication Date

2002-02-15

Publisher

LifeWay Worship

Difficulty

Grade 2

Item Number

005005539

ISBN10

0633023035

ISBN13

9780633023034

Contributors

Kirkland, Camp (Producer)