Rhythm + 4 Collection I - Book 17 (Drums)
Kirkland, Camp (Producer)
Description
Instruments: Drums
Perfect for the small, less experienced or infrequently rehearsed instrumental group, this collection offers keys, ranges, and rhythms that have all been considered to ensure playability (Grade 2) as well as flexible charts, each of which can be played by as few instruments as a piano (or entire rhythm section) and 4 melody instruments (parts 1, 2, 3, and 4). Each part book contains all ten arrangements.
Titles: As the Deer; Brethren, We Have Met to Worship; Celebrate Jesus; Cry of My Heart; God Is So Good; It Came upon the Midnight Clear; Lord, Be Glorified with Glorify Thy Name; Oh, How I Love Jesus; Praise Him, Praise Him; You Are My All in All
All Orchestrations are printed on demand at time of order and are therefore non-returnable.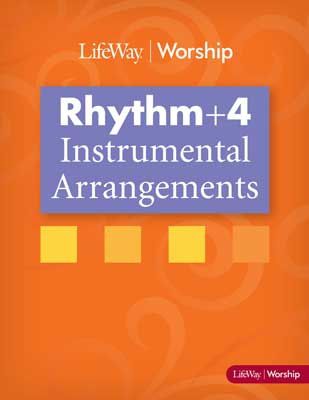 Rhythm + 4 Collection I - Book 17 (Drums)
Specifications
Binding

Paperback

Height

0.50

Length

0.50

Width

0.50

Genre

Instrumental

Language

English

Medium Format

Print

Performance Type

Instrumental

Product Group

Music for Worship

Type

Orchestration

Publication Date

2001-02-20

Publisher

LifeWay Worship

Difficulty

Grade 2

Item Number

005005193

ISBN10

0633015857

ISBN13

9780633015855

Contributors

Kirkland, Camp (Producer)