Old-Fashioned Meeting Presents Southern Praise: Accompaniment CD (split)
Hamby, Marty (Arranged by) , Hamby, Marty (Other)
Description
In Old-Fashioned Meeting Presents Southern Praise, your choir and congregation will relive those memories of a time gone by with an energy and conviction so strong you'll almost believe you've been transported back to the old-home church. These songs and their stylings are reminiscent of a Sunday "singin'" and dinner on the grounds and are sure to light a fire of faith and release the power of praise as you lift your voices and hands to magnify the Lord. It features 12 favorite songs for choir and congregation. Moderate. SATB.
Bulk Pricing
Buy 10–49 for $87.30 each
Buy 50–99 for $82.45 each
Buy 100–up for $77.60 each
Please call 1-800-368-7421 to order.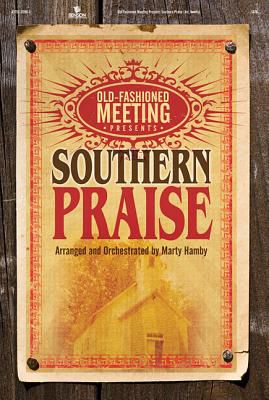 Old-Fashioned Meeting Presents Southern Praise: Accompaniment CD (split)
Specifications
Height

0.00

Length

0.00

Width

0.00

File Size

0

Language

English

Medium Format

Audio

Pages

0

Product Group

Music for Worship

Publication Date

2012-01-01

Publisher

Brentwood-Benson

Item Number

005515050

ISBN13

0645757209032

UPC

645757209032

Contributors

Hamby, Marty (Arranged by) , Hamby, Marty (Other)