My Savior, My God Choral Book
Kingsmore, Richard (Arranged by) , Kingsmore, Richard (Orchestrated by)
Description
This beautifully arranged musical looks at three people who knew Jesus in an earthly way who, after His crucifixion and resurrection, came to understand the truth that changed their lives. Powerful songs, moving narration, and optional drama. 45 minutes. Medium. SATB.
Bulk Pricing
Buy 10–49 for $6.36 each
Buy 50–99 for $5.96 each
Buy 100–up for $5.57 each
Please call 1-800-368-7421 to order.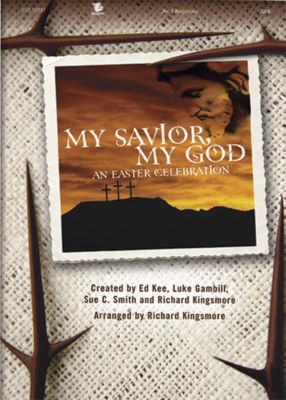 My Savior, My God Choral Book
Specifications
Binding

Paperback

Height

0.23

Length

10.20

Width

6.80

Language

English

Medium Format

Print

Product Group

Music for Worship

Type

Choral Book

Publisher

Benson

Difficulty

Moderate

Item Number

001320812

UPC

645757125172

Contributors

Kingsmore, Richard (Arranged by) , Kingsmore, Richard (Orchestrated by)