My Chains Are Gone Choral Book
Smith, J. Daniel (Arranged by) , Clark (Composer) , Smith (Composer) ...View All Contributors
Description
The choral book for My Chains Are Gone. This new Easter musical walks us through the events of Jesus' last days as He continued to meet the needs of the people around Him. Some came for healing, words of comfort and forgiveness, but all came to have the weight of their bondage lifted so that they could be set free. SATB. Medium. 45 Minutes.
Bulk Pricing
Buy 10–49 for $6.36 each
Buy 50–99 for $5.96 each
Buy 100–up for $5.57 each
Please call 1-800-368-7421 to order.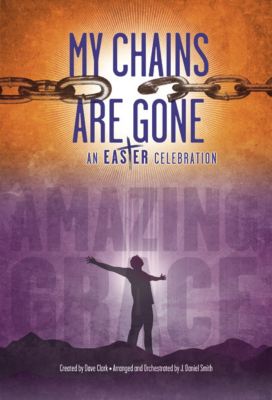 My Chains Are Gone Choral Book
Specifications
Binding

Paperback

Height

0.25

Length

10.25

Width

6.80

Language

English

Medium Format

Print

Pages

112

Product Group

Music for Worship

Type

Choral Book

Publisher

Brentwood

Difficulty

Moderate

Item Number

005129416

UPC

645757144470

Contributors

Smith, J. Daniel (Arranged by) , Clark (Composer) , Smith (Composer) , Clark, Dave (Created by) , Smith, J. Daniel (Orchestrated by)