LifeSource: Help Start a Healthy New Class - Leader Kit
Description
LifeSource: Help Start a Healthy New Class - Leader Kit is a low-cost resource your church can use to start new adult Sunday School classes; help develop healthy groups by providing a framework and expectations; and help future leaders understand the importance of a curriculum plan, instead of a "what are we going to study next?" meandering. Start a new class whether you have a teacher enlisted yet, or not; all you need is a group, a DVD player, and a facilitator. (13 sessions)
Kit Includes:
Includes Learner Guide
Teaching plans: 13 sessions of video teaching study plans (on such topics as work, money, character, victory, and defeat)
13 sessions of video training for the entire class to lay the foundations for a healthy ongoing class (such as "Get Serious About Having Fun" and "Following Up with Guests")
13 sessions of video training for facilitators and future leaders (such as "How to Prepare a Great Lesson Every Week" and "Delegate for Effectiveness")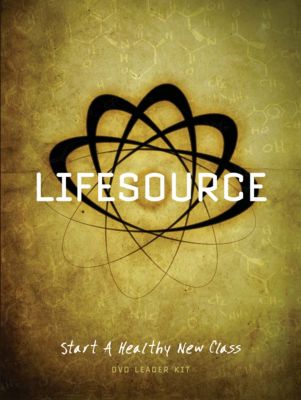 LifeSource: Help Start a Healthy New Class - Leader Kit
Free Downloads
Right-click on the link. Select the "Save Target As", "Save Link As", or "Download Linked File As" option on the popup menu. Choose a location to save the file, then click the Save button.
Product Support Asset (0.652 MB PDF)
Product Support Asset (0.071 MB PDF)
Specifications
Binding

Hardcover

Height

0.37

Length

8.70

Width

6.50

Language

English

Medium Format

Hardcover

Product Group

Bible Study

Type

Leader Kit

Publication Date

2011-06-01

Sessions

13

Item Number

005371609

ISBN10

1415871426

ISBN13

9781415871423

UPC

634337177748