L.O.S.T. But Now I'm Found Choral Book
Andrews, Pam (Created by) , Crumpton, Johnathan (Created by)
Description
From the creators of the best-selling kids musical We Are United comes another fun island adventure. Take a voyage with the Captain and his first mate along with the crew of the S.S. Hope on a day cruise that gets caught up in a storm and becomes stranded on an island. Kids will see how the storms of life confront us to evaluate if our faith is built on the shifting sand or upon Christ. This dramatic musical is full of fun and adventure through songs, drama, and, most importantly, the Word of God. 45 minutes. Easy. Unison/2-part.
Bulk Pricing
Buy 10–49 for $6.39 each
Buy 50–99 for $5.99 each
Buy 100–up for $5.59 each
Please call 1-800-368-7421 to order.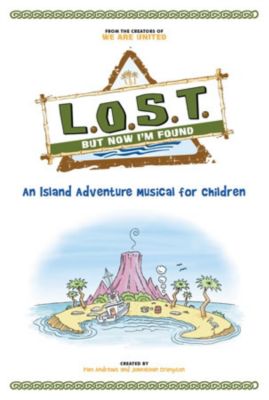 L.O.S.T. But Now I'm Found Choral Book
Specifications
Binding

Paperback

Height

0.22

Length

10.25

Width

6.90

Language

English

Medium Format

Print

Product Group

Music for Worship

Type

Choral Book

Publisher

Brentwwod Music

Item Number

005280610

UPC

645757179472

Contributors

Andrews, Pam (Created by) , Crumpton, Johnathan (Created by)