I Know My Redeemer Lives A Ready to Sing Easter Bass Rehearsal Track CD
Mauldin (Composer) , Crumpton, Johnathan (Executive Producer) , Mauldin, Russell (Producer)
Description
I Know My Redeemer Lives brings choirs, congregations, and communities together to praise the name of Jesus, our great Redeemer. Russell Mauldin has arranged and orchestrated this musical to be both attainable and powerful. It is filled with stirring new songs along with classic songs and hymns. It is perfect for small to medium size choirs — or a large choir with last-minute needs. 35 minutes. SATB. Easy.
Bulk Pricing
Buy 10–49 for $4.00 each
Buy 50–99 for $3.75 each
Buy 100–up for $3.50 each
Please call 1-800-368-7421 to order.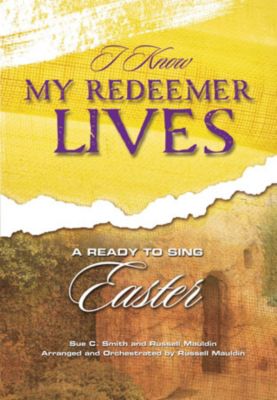 I Know My Redeemer Lives A Ready to Sing Easter Bass Rehearsal Track CD
Specifications
Height

0.40

Length

5.60

Width

4.90

Genre

Musical, Gospel

Language

English

Medium Format

CD

Performance Type

Solo

Product Group

Music for Worship

Type

Rehearsal Track

Publisher

Brentwwod Music

Difficulty

Easy

Item Number

005281406

UPC

645757177379

Contributors

Mauldin (Composer) , Crumpton, Johnathan (Executive Producer) , Mauldin, Russell (Producer)