God Bless America Again - Posters (Pack of 10)
Kingsmore, Richard (Arranged by) , Harland, Mike (Created by) , Harland, Mike (Narrated by) ...View All Contributors
Description
These 24 x 16 Posters feature cover art from this musical or collection, and provide space for you to promote your church's performance or presentation.
Posters are not returnable.
For more information about this musical or collection, including audio samples and other online resources, click the "Choral Book" link under the "Related Products" tab or under the "Companion Products" listing at the bottom of the page.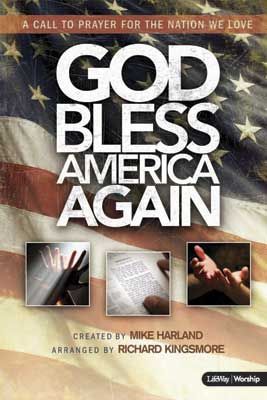 God Bless America Again - Posters (Pack of 10)
Specifications
Binding

Paperback

Height

3.10

Length

19.10

Width

3.10

Language

English

Medium Format

Print

Performance Type

Choir

Product Group

Music for Worship

Type

Promotional

Publication Date

2008-02-01

Publisher

LifeWay Worship

Difficulty

Medium

Voicing

SATB

Item Number

005102217

ISBN10

1415861315

ISBN13

9781415861318

UPC

634337003252

Contributors

Kingsmore, Richard (Arranged by) , Harland, Mike (Created by) , Harland, Mike (Narrated by) , Kingsmore, Richard (Orchestrated by)