Get Wisdom!
23 Lessons for Children about Living for Jesus
Younts, Ruth (Author)
Description
Get Wisdom!, designed for parents or teachers to use with children from K-5-through Grade 4, contains twenty-three lessons that illustrate qualities of wisdom and godliness. Each lesson is presented in a simple format with illustrations to capture the attention of the child, and supplemented at the back of the book with suggestions for teaching the lesson. Every child of God - both adults and children - should work hard to show these traits more and more, because we love Jesus and want to be like him. That's easier said than done, isn't it? We struggle with sin every day, and we will fail. The lessons remind us that when we do, we will find forgiveness and the grace to continue to get wisdom at the foot of the Cross.
Bulk Pricing
Buy 10–49 for $8.09 each
Buy 50–99 for $7.64 each
Buy 100–up for $7.19 each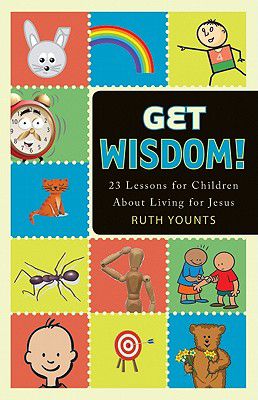 Get Wisdom!
Specifications
Height

0.25

Length

8.50

Width

5.50

File Size

0

Language

English

Medium Format

Paperback

Pages

91

Product Group

Books

Type

Non-Fiction

Publication Date

2011-03-01

Publisher

Shepherd Press

Item Number

005462790

ISBN10

1936908123

ISBN13

9781936908127

UPC

9781936908127

Contributors

Younts, Ruth (Author)