G.O.S.P.E.L.
Horton, D. a. (Author)
Description
The gospel according to hip hop
The fusion of the Christian community and hip-hop culture is very real, very significant, and sadly very incomplete. While Christian themes and concepts are prevalent among the listeners of Christian hip hop, it often comes with little theological depth beyond a 3-minute rhyme. The lyrics are meaningful, but that meaning escapes the majority of its audience.
To fill this critical gap of understanding, Pastor D. A. Horton (aka hip-hop artist Azriel) has written "G.O.S.P.E.L.." In the language of hip hop and with the crystal-clear power of Scripture, itis a sound andcompelling presentation of the life-changing truth many professing believers fail to fully grasp: the gospel. Undiluted. Unmistakable. Unstoppable."
Available Formats
Paperback, Non-Fiction

$3.99

$2.99
Bulk Pricing
Buy 10–49 for $3.59 each
Buy 50–99 for $3.39 each
Buy 100–up for $3.19 each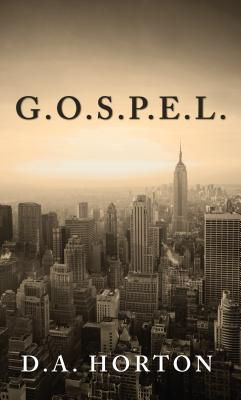 G.O.S.P.E.L.
Specifications
Binding

Paperback

Height

0.20

Length

7.04

Width

4.30

File Size

0

Language

English

Medium Format

Paperback

Pages

77

Product Group

Books

Type

Non-Fiction

Publication Date

2012-01-01

Publisher

Moody Publishers

Item Number

005504206

ISBN10

0802405894

ISBN13

9780802405890

UPC

9780802405890

Contributors

Horton, D. a. (Author)