G-Force: Vol 2.2 - Family CD-ROM
Experience God Full Blast
Description
G-Force is a fun-filled, theme-driven curriculum that's taking children's ministry to the next level. And because each 60-minute session is expandable to 90 minutes, you'll have all kinds of opportunities to use it—during Sunday School, for children's worship, or other times during the week.
Developed in partnership with Fellowship Church in Grapevine, Texas, G-Force: Experience God Full Blast is designed to be a fun, interactive, high-energy, high-tech experience for elementary-age children. G-Force also provides effective, meaningful, life-changing children's worship and Bible study that's easy to facilitate and is adaptable for both the small and large church.
Theme-driven biblical content is enhanced by colorful visuals, sound effects, and cool music that appeal to boys and girls alike. G-Force is easy for teachers, fun for kids, and includes Christ-centered activities for the whole family.
The Family CD-ROM is a quarterly resource that includes the songs that the kids sing, plus computer games similar to those they play, during G-Force. Ideal for singing and playing at home with family and friends, the songs and games will reinforce the quarter's Bible stories, memory verses, and main points.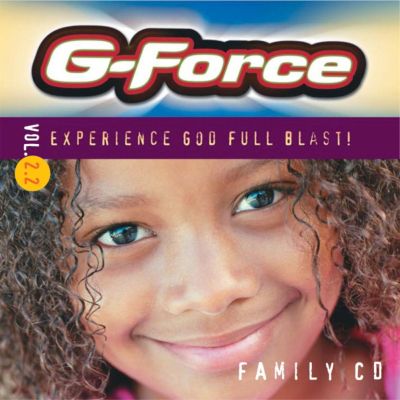 G-Force: Vol 2.2 - Family CD-ROM
Specifications
Age Max

12

Age Min

6

Height

0.41

Length

5.60

Width

4.90

Language

English

Medium Format

CD-ROM

Product Group

Bible Study

Type

Bible Study Accessory

Publication Date

2004-10-01

Publisher

LifeWay Christian Resources

Item Number

001244789

ISBN10

0633098302

ISBN13

9780633098308