FLOOD Vol 4: Mystery Awakened - DVD-B
Description
Great for Sermon Illustrations

In a culture saturated with images, visuals, and all kinds of media intent on drowning us in a sea of distractions, FLOOD media stands out. Mystery Awakened DVD-B includes six original films with special introductions.

God: Mosaic, Not Formula

The Shimmering World - we were surprised about the way people about say God works in the unseen reality.
The Need to Connect - how do you connect with the Creator of the universe?

Redemption: Breadth, Depth, Length, Height

My Hero - every great story needs a hero. What makes a hero great? What makes a hero mysterious?
A Letter to Daddy - a touching interview on the extent of our brokeness and the mysterious power of God's redemption.

Heaven: Paradise Regained

Too Good to Be True? - Our crew asked random people what they expected to find in Heaven.
Into the Wild - climber Eric Alexander tells about his experiences on Mount Everest and compares it to the adventure awaiting in Heaven.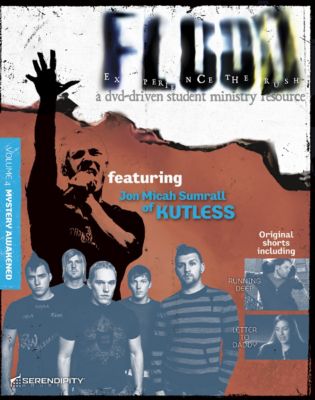 FLOOD Vol 4: Mystery Awakened - DVD-B
Specifications
Height

0.40

Length

7.50

Width

5.60

Language

English

Medium Format

Audio

Product Group

Bible Study

Publication Date

2006-09-18

Publisher

Serendipity by LifeWay

Item Number

005038449

ISBN10

1574942824

ISBN13

9781574942828