Eyes of Faith CD Preview Pack
Clydesdale (Composer) , Moore (Composer)
Description
The CD preview pack for Eyes of Faith. This new release engages all of the senses in a dramatic and captivating display of live music and video. Worshippers will understand anew the powerfully personal story of Christ's death and resurrection and through the eyes of faith. Eyes of Faith uses filmed characters on DVD with live narration, choir and soloists. The congregation has an opportunity to join by worshipping in song with the choir throughout large sections of the musical. The DVD is designed to play straight through the musical supplying the lyrics on cue for the worship songs, as well as the filmed characters and many other visuals to enhance and support the story. SATB. Moderate. 54 Minutes.
Bulk Pricing
Buy 10–49 for $7.20 each
Buy 50–99 for $6.75 each
Buy 100–up for $6.30 each
Please call 1-800-368-7421 to order.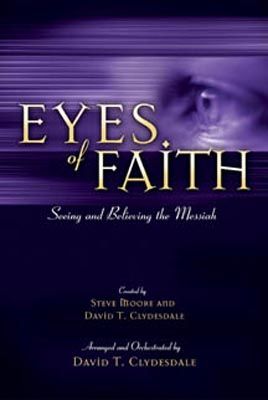 Eyes of Faith CD Preview Pack
Specifications
Height

0.50

Length

12.00

Width

8.00

Language

English

Product Group

Music for Worship

Type

Promo Pack

Publication Date

2003-10-22

Publisher

WORD Entertainment

Item Number

001235318

ISBN10

1415881243

ISBN13

9781415881248

UPC

080689416361

Contributors

Clydesdale (Composer) , Moore (Composer)