Exaltation Series Collection IV - Book 10, Part 3 (F Treble)
Kirkland, Camp (Editor) , Kirkland, Camp (Producer)
Description
Instruments: Horn and other F treble-clef instruments
Requiring only four instruments (one each of parts 1, 2, 3 and 4), this versatile series promises successful performance with any combination of brass, woodwinds, or strings that satisfies these quartet-style arrangments. Ideal for churches or schools with limited resources or small group settings, this series offers performance options for all of your small ensemble needs. The arrangments can also be played quite successfully with larger ensembles as well. Arrangers include Tom Payne, Ed Dickinson, Steve Dunn, David Winkler, Jeff Cranfill, Ed Hogan, and Mike Lawrence.
Parts are available for all standard orchestra and band instruments plus optional piano and percussion. Each part book and conductor/keyboard/rhythm score contains all 10 arrangments.
Titles: Shout to the Lord; Change My Heart, O God; Brethren We Have Met to Worship; Christ the Lord Is Risen Today; You Are My All in All; Angels from the Realms of Glory; Great Is the Lord; What a Friend We Have in Jesus with No, Not One; The Love of God; Stand Up, Stand Up for Jesus
All Orchestrations are printed on demand at time of order and are therefore non-returnable.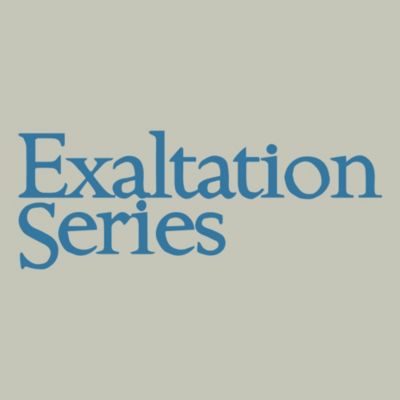 Exaltation Series Collection IV - Book 10, Part 3 (F Treble)
Specifications
Binding

Paperback

Height

0.75

Length

11.00

Width

8.50

Genre

Instrumental

Language

English

Medium Format

Print

Performance Type

Instrumental

Product Group

Music for Worship

Type

Orchestration

Publication Date

2002-09-16

Publisher

LifeWay Worship

Difficulty

Grade 2+

Item Number

001276422

ISBN10

0633088587

ISBN13

9780633088583

Contributors

Kirkland, Camp (Editor) , Kirkland, Camp (Producer)