Everything Glorious Listening CD
Cottrell, Travis (Arranged by) , Cottrell, Travis (Created by) , Moffitt, David (Created by)
Description
The listening CD for Everything Glorious. An amazing and anointed praise and worship musical for Christmas, full of Christmas favorites, best-loved praise and worship choruses and a host of incredible new songs. SATB. Medium. 60 Minutes.
Bulk Pricing
Buy 10–49 for $13.58 each
Buy 50–99 for $12.74 each
Buy 100–up for $11.89 each
Please call 1-800-368-7421 to order.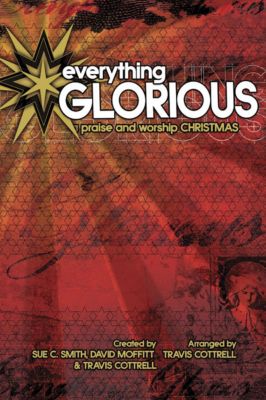 Everything Glorious Listening CD
Specifications
Height

0.40

Length

5.60

Width

4.90

Genre

Gospel

Language

English

Medium Format

CD

Performance Type

Choir

Product Group

Music for Worship

Type

Listening Track

Publication Date

2000-12-01

Publisher

Provident Music Distribution

Running Time

60:00

Difficulty

Moderate

Item Number

001305549

ISBN10

9999909772

UPC

645757119720

Contributors

Cottrell, Travis (Arranged by) , Cottrell, Travis (Created by) , Moffitt, David (Created by)