Christmas is Forever Choral Book
Cloninger (Composer)
Description
The choral book for Christmas is Forever. Our world is fast-paced and unpredictable. Amidst every new challenge and through every change, we struggle to keep rooted in what we know for sure- seeking comfort and peace in what is timeless and permanent. Perhaps that is what is so magical about Christmas- wrapped up with family traditions passed through each generation is the simple truth of the season. The Christmas story never changes. Christmas and the One whom it celebrates is secure, lasting, eternal and forever. SATB. Medium. 49 Minutes.
Bulk Pricing
Buy 10–49 for $7.16 each
Buy 50–99 for $6.71 each
Buy 100–up for $6.27 each
Please call 1-800-368-7421 to order.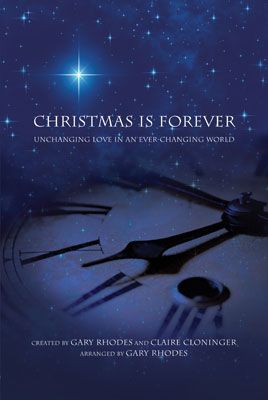 Christmas is Forever Choral Book
Specifications
Height

0.35

Length

10.30

Width

6.80

Language

English

Medium Format

DVD

Product Group

Music for Worship

Type

Choral Book

Publication Date

2000-12-01

Publisher

WORD Entertainment

Item Number

001304206

ISBN10

9999909561

UPC

080689408175

Contributors

Cloninger (Composer)