Celebrate the Day: A Praise and Worship Youth Musical for Christmas - Keyboard Rehearsal Tracks
Gambill, Luke (Arranged by) , Crumpton, Johnathan (Created by) , Lee, Jonathan (Worship Leader)
Description
The biblical account of Christ's leaving heaven — as a babe in a manger to ultimately experiencing the cross on our behalf to show His love for us — is a story worthy of celebration. Celebrate the Day takes the youth choir, fresh new sounds and songs, familiar Christmas favorites, and narration to help your church experience the Christmas story like never before. Featuring Christmas and worship songs recorded by artists like the David Crowder Band, Relient K, Chris Tomlin, Meredith Andrews, MercyMe, and more, this musical is perfect for both small and large choirs. 40 minutes.
Bulk Pricing
Buy 10–49 for $5.60 each
Buy 50–99 for $5.25 each
Buy 100–up for $4.90 each
Please call 1-800-368-7421 to order.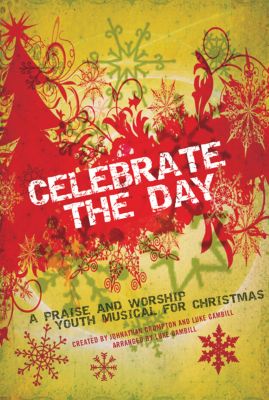 Celebrate the Day: A Praise and Worship Youth Musical for Christmas - Keyboard Rehearsal Tracks
Specifications
Height

0.40

Length

5.60

Width

4.90

Language

English

Medium Format

CD

Performance Type

Solo

Product Group

Music for Worship

Type

Rehearsal Track

Publisher

Benson Music Group (Choral)

Running Time

40:00

Item Number

005465549

UPC

645757202248

Contributors

Gambill, Luke (Arranged by) , Crumpton, Johnathan (Created by) , Lee, Jonathan (Worship Leader)