Attitude-Inize: 10 Secrets to a Positive You
Coates, Jan (Author)
Description
Women long to achieve and maintain a positive attitude. They want tools to face life's roller coaster. They desire skills that will help them face setbacks with a positive, Godly attitude. But many don't know how. The good news? Change is possible.

Attitude-inize reveals ten life-changing secrets for getting to the heart of a positive attitude. Each chapter contains interactive, read-now-use-today activities, action-filled stories, bite-sized applications, questions, Scripture, and inspiring wisdom. Attitude-inize provides the insights and truths that will equip women with a positive attitude from the inside out in every moment.

Readers will discover how to look forward to their day, offer more at work, home, and church and get more out it, and reach personal and professional goals. Most importantly, women who read Attitude-inize will understand how to stop depending on people and situations to make them happy, and instead start depending on God.
Available Formats
Paperback, Non-Fiction

$14.99
Bulk Pricing
Buy 10–49 for $13.49 each
Buy 50–99 for $12.74 each
Buy 100–up for $11.99 each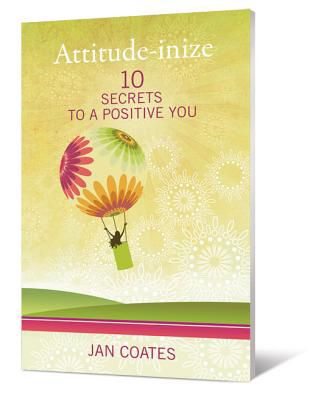 Attitude-Inize: 10 Secrets to a Positive You
Specifications
Age Max

0

Age Min

0

Height

0.54

Length

8.55

Width

5.53

File Size

0

Language

English

Medium Format

Paperback

Pages

188

Product Group

Books

Type

Non-Fiction

Publication Date

2011-06-01

Publisher

Beacon Hill Press

Item Number

005439612

ISBN10

0834126117

ISBN13

9780834126114

UPC

9780834126114

Contributors

Coates, Jan (Author)