ARTIOS - Student Book
Description
Grades 7-12
5 Sessions

Your students have the tools they need at their fingertips, but do they know how to use them for all they're worth?

Paul says in 2 Timothy 3:16-17 that the Scriptures contain everything we need to be thoroughly equipped (or in Greek, ARTIOS).

Artios is a 5-session study that focuses on teaching your students to study the Bible for all it's worth.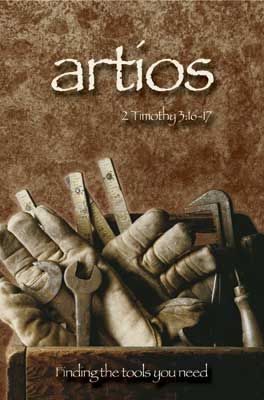 ARTIOS - Student Book
Specifications
Age Max

18

Age Min

12

Binding

Paperback

Height

0.08

Length

8.50

Width

5.50

Language

English

Medium Format

Paperback

Product Group

Bible Study

Type

Leader/Facilitator Guide

Publication Date

2006-03-15

Publisher

LifeWay Christian Resources

Item Number

005047304

ISBN10

1931548544

ISBN13

9781931548540