Amazing Grace Posters (12 pack)
Description
When it was first released 25 years ago, Amazing Grace was never expected to be so successful, but this innovative, heartfelt musical became one of the best-selling children's programs of all time. Some of the songs include "Has Anyone Here Seen Grace?" and "Let Us Go to the House of the Lord." Approximately 31 minutes. Easy. Unison.
Bulk Pricing
Buy 10–49 for $14.39 each
Buy 50–99 for $13.49 each
Buy 100–up for $12.59 each
Please call 1-800-368-7421 to order.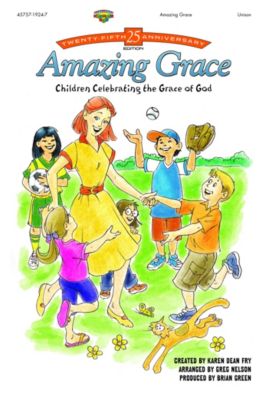 Amazing Grace Posters (12 pack)
Specifications
Product Group

Church Supplies

Type

Promotional

Publisher

Benson Music

Item Number

005419123

UPC

645757192495