All the Best Songs of Praise & Worship 3 - Split-Track Accompaniment CD (Disc Three)
Lillenas Publishing Company (Manufactured by)
Description
Split-channel accompaniment CD can be used for both rehearsal and performance. Each contains the instrumental accompaniment on one channel, vocals on the other. For performance purposes, only the accompaniment channel is normally used. Includes multiple rehearsal points.
Note - on split-channel trax of musicals where there are solos, duets, or trios as well as the full choir, the solo, duet, or trio voices will not be heard on the split-trax.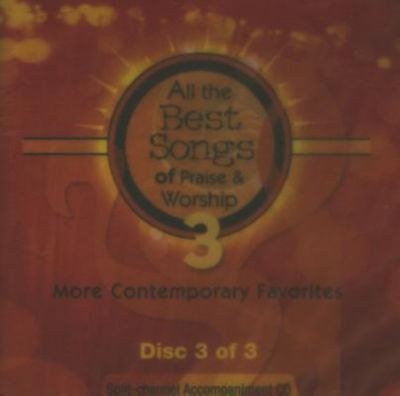 All the Best Songs of Praise & Worship 3 - Split-Track Accompaniment CD (Disc Three)
Free Downloads
Right-click on the link. Select the "Save Target As", "Save Link As", or "Download Linked File As" option on the popup menu. Choose a location to save the file, then click the Save button.
Product Sample (0.014 MB PDF)
Specifications
Binding

Shrink-wrapped

Height

0.40

Length

4.90

Width

5.60

Language

English

Medium Format

CD-Audio

Performance Type

Choir

Product Group

Music for Worship

Type

Accompaniment Track

Publication Date

2009-05-01

Publisher

LifeWay Christian Resources

Voicing

Congregational

Item Number

005252129

ISBN13

0765762118720

UPC

765762118720

Contributors

Lillenas Publishing Company (Manufactured by)