A Whisper in Winter
Description
This collection of warm and personal stories for women brings home a comforting promise: God is near to us throughout all the seasons of our lives. These inspirational narratives walk the reader through spring as a time of renewal, summer as a time of freedom, autumn as a time of preparation, and winter as a time of mourning. Each season is illuminated by two phrases from Ecclesiastes. In all seasons of our lives, God whispers to us words of hope and challenge?

• Look at your children. Where is their fear?

• Daughter, it is My joy to surprise you—and My delight to delight you.

• This is the fellowship of My suffering.

• Take Tiffany with you.

• Your're standing in the way of what I want to do.

• I'll tell you what to say.
Bulk Pricing
Buy 10–49 for $8.99 each
Buy 50–99 for $8.49 each
Buy 100–up for $7.99 each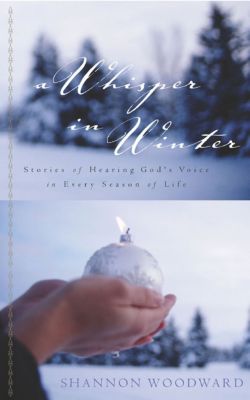 A Whisper in Winter
Specifications
Height

0.52

Length

8.00

Width

5.00

Language

English

Medium Format

Print

Product Group

Books

Type

Non-Fiction

Publication Date

2004-10-01

Publisher

Stl Distribution / Appalachian

Item Number

001248593

ISBN10

1563098237

ISBN13

9781563098239