 2 Million Women Have Been Transformed Over The Last 17 Years

Join best-selling author Beth Moore at a Living Proof Live event and see how one weekend can change your life. No two messages are the same!

The truth is a powerful tool for life change—the truth spoken in love, taught from a bold and trustworthy teacher will rearrange you.
If you need a break from your hectic life, if you need a few hours that will offer days upon days of renewal in your spiritual life, if you need a place to join together with other women who are doing their best to walk with the Lord in this challenging world or if you just need to be spurred on—if that's you, then you belong with us.
Join us at Living Proof Live. And bring a friend.
Beth Moore's Bible studies and events have impacted lives around the world. Nearly 2 million women have experienced Living Proof Live events and simulcasts. Dig into Scripture with Beth at a Living Proof Live near you!
Unique message at each event - no two are the same
See how the Bible applies to real life - your life
Worship with Dove Award recipient Travis Cottrell
Early bird prices available - Save $10
Reserved seating available in select cities
Tickets Exclusively Available Here!
2015 DATES
CITY/STATE
VENUE
SCHEDULE & INFO
TICKETS

June 12-13, 2015

Tampa, FL

USF Sun Dome

View Details

REGISTER
June 26-27, 2015

Cincinnati, OH

US Bank Arena

View Details

REGISTER
July 10-11, 2015

Greenville, SC

Bon Secours Wellness Arena

View Details
RESERVED SEATING

REGISTER
July 24-25, 2015

Boise, ID

CenturyLink Arena Boise

View Details

REGISTER
August 14-15, 2015

Milwaukee, WI

UW-Milwaukee Panther Arena
(formerly US Cellular Arena)

View Details

REGISTER
August 28-29, 2015

Fargo, ND

FargoDome
View Details

REGISTER
September 12, 2015

Wichita, KS

INTRUST Bank Arena

View Details

REGISTER
November 6-7, 2015

Toronto, ON

Hershey Centre

View Details

REGISTER
General Admission / Reserved Seating: We are responding to numerous requests for reserved seating by offering that in select locations. All other events are general admission, which allows us to offer early bird discounts in those cities. Our goal is to continue to serve our attendees well and respond to their feedback.
Registration Process: When registering, you will be directed to LifeWay's online event registration system and will have a few simple steps to complete your registration, including creating a login ID. If you have questions call 800-254-2022.
Past Living Proof Live Experiences
Watch recap videos from previous Living Proof Live experiences. Watch Recap Videos
Read about other Living Proof Live experiences from women just like you. Read Stories
---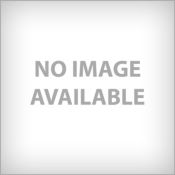 Living Proof Live Simulcast - September 12, 2015
Bring Beth Moore to your church or community. A great outreach event for the women in your city, or for kicking off a Bible study group. Registration options for individuals and churches.

Get Simulcast Details
---
Special Rates & Events
Living Proof Live Pre-Conference Bundle
Attend Living Proof Live & YOU Lead Women's Ministry Training Pre-Conference for ONE LOW PRICE. YOU Lead is for all women's ministry leaders and designed to help you reach and disciple women for Christ.
As low as $128.
Bundle Details

Pre-Conference For Ministry Leaders
Motivation and encouragement for leaders eager to reach and disciple women. Learn how to build a balanced women's ministry in your church.  Available at every Living Proof Live event. Featuring Chris Adams.
YOU Lead Details
Living Proof Live T-Shirts
Get t-shirts from past Living Proof Live events.
--- Products
Event
Price
Purchase

Jun 11-13, 2015

Register for both Living Proof Live and YOU Lead together and save!

Starting at:

$144.00

Jun 12-13, 2015

Register today!

Starting at:

$39.00

Jun 25-27, 2015

Register for both Living Proof Live and YOU Lead together and save!

Starting at:

$144.00

Jun 26-27, 2015

Register today!

Starting at:

$69.00

Jul 9-11, 2015

Register for both Living Proof Live and YOU Lead together and save! Registration opens September 15th!

Starting at:

$144.00

Jul 10-11, 2015

Registration opens September 15th! RESERVED SEATING - For the first time we are offering reserved seating at this event.

Starting at:

$69.00

Jul 23-25, 2015

Register for both Living Proof Live and YOU Lead together and save!

Starting at:

$144.00

Jul 24-25, 2015

Register today! Early Bird Pricing Available through 3/24/2015.

Starting at:

$69.00

Aug 13-15, 2015

Register for both Living Proof Live and YOU Lead together and save!

Starting at:

$144.00

Aug 14-15, 2015

Register today!

Starting at:

$69.00

Aug 27-29, 2015

Register for both Living Proof Live and YOU Lead together and save!

Starting at:

$144.00

Aug 28-29, 2015

Register today! Early Bird Pricing Available through 5/1/2015.

Starting at:

$69.00