Jamie Grace to Perform LifeWay's VBS 2013 Songs
Dove Award-winning artist Jamie Grace loves VBS.
Growing up in church and attending VBS, Grace credits the evangelism outreach as a formidable time in her faith. She said LifeWay's VBS gave her "some of the best summers of my life - filled with moments that encouraged me and have made me want to give back."
For the 2013 VBS theme, Grace will get to do just that by bringing her unique vocal style to LifeWay's VBS music. Grace will sing three of the five themed songs to help teach Bible truths to the next generation.
Grace, 20, from Atlanta, won the Dove Award for New Artist of the Year after the smash hit, Hold Me, released in February 2011.
When others ask her how to be saved, Grace's "mind goes back to songs she learned at VBS, "like 'A-Admit that you are a sinner!'"
At 11, Grace was diagnosed with Tourette syndrome. The twitches caused people to treat her as "the different girl."
She said her relationship with the Lord brought her through difficult years she had as a young girl struggling with her medical condition.
"Something my mom taught me is that being myself has nothing to do with who I am, but everything to do with Whose I am. I focus on the girl God sees and not the girl that everyone else sees," Grace said.
"My confidence isn't in the way I look or the way I sound. My confidence is in Christ," she said.
Grace said she always felt loved and welcomed in churches hosting a VBS. She now shares her inspirational story through music and speaking.
"We are thrilled to have Jamie Grace adding not only her award-winning talent, but her passion and love for VBS to our project," said Jerry Wooley, LifeWay's VBS specialist.
"Both Jamie and her mom have a wonderful history of involvement with LifeWay's VBS, both in their home church and beyond, and she is a natural for this theme."
Samples of Grace singing VBS songs can be heard at LifeWay.com/vbs2013.
Also, visit LifeWay's VBS blog for more information.
Related Products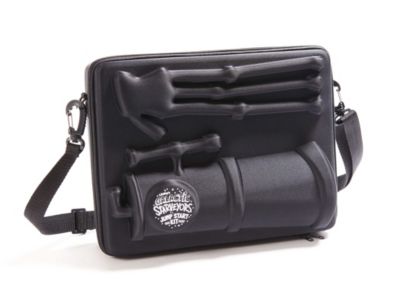 VBS 2017 Jump Start Kit
$35.49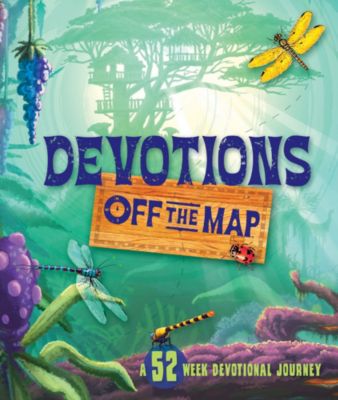 Devotions Off the Map
$12.99