Effective change can strengthen your Sunday School
And as a leader, it's your job to be an agent of change — to lead people from something to something else. The challenge is that most people highly resist change because they perceive it as a threat. Resistance may take many forms, including active or passive, overt or covert, individual or organized, aggressive or timid.
A massive reorganization plan is scary and filled with challenges, but the implementation of a successful strategy can invigorate an entire church. When executed effectively, Sunday School reorganization can help ministry explode in breadth through evangelism and in depth through discipleship.
These six benefits can result if effective changes are made to your Sunday School program:
Increased Sunday School enrollment
Easier recruitment and retention of committed teachers
Better selection of integrated age-appropriate curriculum
Established narrowly graded classes (first and second grade classes as opposed to first thru third grade, for example)
Increased effectiveness with the implementation of ministry job descriptions
More effective training for all leaders
To achieve the desired changes, you must have a change management plan. Below are 10 steps that can serve as a blueprint for implementing and accomplishing changes in your Sunday School:
Pray fervently: Commit the matter to prayer and submit to the Holy Spirit's direction. Understand that each phase of the reorganization process can be complicated, and overall success jeopardized by weak leadership on your part. Be alert to the Spirit's on-going guidance.
Seek wise counsel: If you are nervous about leading this effort, seek advice and ongoing assistance from someone outside your ministry who has successfully lead change.
Avoid change for "change's sake": Honestly evaluate whether or not a full reorganization is in the best interest of the church. Commit to be there to finish the job.
Determine what kind of change is needed: Sweeping change is seldom easy, but the wrong approach makes a difficult job even harder. Determine whether major change all at once or minor changes over a long period of time is best for your situation.
Implement a plan of action: Create a detailed time line that includes target dates and who is responsible for specific duties at each phase of the reorganization.
Gain pastoral support: Because the senior pastor has ultimate authority and the greatest understanding of the needs of the church, obtain approval and seek support first.
Achieve tactical victories: Create some visible, clear-cut successes as soon as possible. These are critical to the plan.
Win the political game before it starts: Build consensus for your plan with as many stakeholders as possible before implementing your plan.
Implement plans as scheduled: This is where many plans fail-in the execution. Make decisions, and then make them work.
Celebrate the win as a church: Be sure to recognize everyone who played a role.
Related Products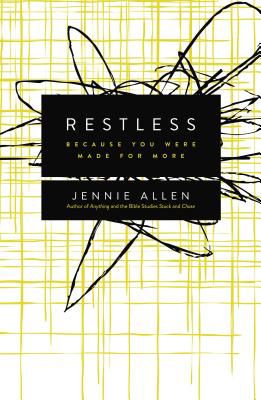 Restless
$15.99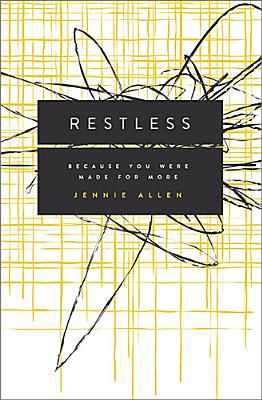 Restless - Bible Study Book
$10.99