The Impact of Anointed Teaching
As a Christian education ministry leader and trainer, I often hear the heart's cry of church leaders who need help leading members to grow spiritually. They want to see evidence of transformation in the lifestyle and value systems of people within the church.
On one occasion a church leader intently asked, "What can I do to facilitate change in the lives of people?" My standard response has been to suggest strategic principles or guidelines that focus on teaching, learning, and application. These principals are still critical elements for teaching the Bible, but lately I have discovered another critical component that is sometimes ignored in Christian education ministry — the anointing of the Holy Spirit.
This is not to suggest that the Holy Spirit is not at work in the lives of God's people. Jesus promised to send the Holy Spirit, so we can trust He is at work in our midst (John 14:26). However, as ministry leaders, especially those who lead Bible study, it is essential that we be intentional about seeking the anointing of the Holy Spirit. This is a definitive mark in Christian teaching. It is not an optional enrichment activity.
James Wilhoit and Linda Rozema documented in a recent journal article the importance of seeking the anointing in teaching. They defined anointed teaching as "The Holy Spirit coming upon the teacher in a special manner. It is God giving insight, power, and enabling through the Spirit to the teacher in order that he or she may do this work in a manner that lifts it up beyond simple human efforts and endeavors." It is the authors' contention that without the anointing of the Holy Spirit, teachers are pretty much on their own as they attempt to share life-changing content from the Bible. Head knowledge rather than heart knowledge, which impacts behavior, may be the result of this type of teaching.
Examples of the anointing can be found throughout Scripture. God, in His sovereignty, chose to come upon individuals and enable them to do assigned tasks through the supernatural power of the Holy Spirit. For example, take a look at Joshua (Deut. 34:9), Gideon (Judg. 6:34), Ezekiel (Ezek. 3:14), and Daniel (Dan. 5:14). These men proclaimed God's Word or led God's people, accomplishing great feats by the power of the Spirit.
Anyone who teaches should be challenged to serve God well. The best we can do is not good enough if we do not seek the anointing. If we want the anointing as teachers, we should begin with ourselves. Ask hard questions like "Do I seek the anointing before and during my teaching or do I rely solely on strategies and content when I teach?"
Other questions to consider:
Do I honor the Holy Spirit's presence as the principle Teacher in my teaching?
Have I created a loving environment so that the Holy Spirit can work?
Do I use appropriate learning methods? It has been confirmed through studies that a higher level of learning that results in change takes place when adults are allowed to handle truths for themselves. "Telling" or lecturing is not always effective teaching in a Bible study setting.
Do I teach about the Spirit where appropriate, especially His work within the believer as the primary Shaper of lives? We have nothing to do with the spiritual change that takes place in our own hearts and the hearts of others.
Do I teach principles above facts? It's OK to know that Jesus preached a mountaintop sermon to His disciples and a large crowd. Even more so, we need to know that Jesus identified foundational principles-humility, righteousness, mercy, and peacemaking-that we should live by.
Do I create a collaboration of mind and spirit? Romans 12:2 testifies about the significance of this. Transformation occurs as the mind is renewed. It is a collaborative effort between the mind and spirit.
Do I go beyond detached knowledge to personal encounters? The identification of the "so what" and "now what" of your lesson moves the content toward personal application.
Am I expecting the lesson taught to be a turning point in someone's life?
Anointed teaching is an empowering of the Holy Spirit for teachers who want to impact the lives of the people they teach. It is power to do something that cannot be done by mere human efforts. Keep in mind there are no formulas that guarantee the Spirit's effectiveness. The Holy Spirit works only by the sovereignty of God. Yet there are practices, both private and public, that foster anointed teaching. As ministry leaders who teach, we are responsible to first know our need for the anointing and to seek after it by walking closely with God through the practice of spiritual disciplines, especially prayer. Your teaching, especially if it's based on God's Word, should be filled with power.
Related Products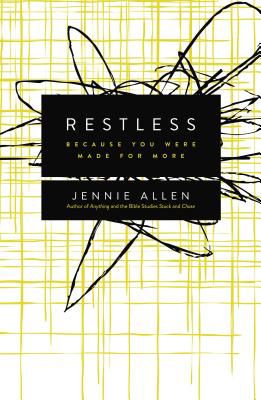 Restless
$15.99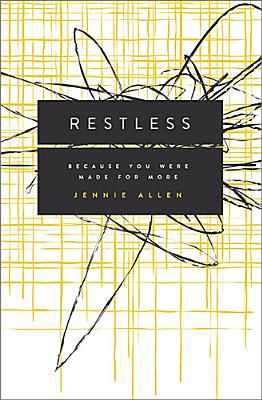 Restless - Bible Study Book
$10.99