How to calm Sunday-morning chaos
Your youngest kid is screaming at the top of his lungs about jelly. Your teenager has commandeered the bathroom and won't let anyone in. Your other child is walking around with only one shoe, and his hair looks like it was licked by a cow. To make matters worse, your Bible is nowhere to be found.
Don't you just love Sunday mornings?
If you're sending out a distress signal every Sunday before church, then you're in good company. Obligations of raising a family and taking care of a home can quickly create stress and tension, especially on the day we long to be filled with the joy of Jesus.
"There will be occasions when your Sunday is anything but calm and rejuvenating," says Dr. James Dobson. "Do not permit these temporary obstacles and failures to discourage you."
But it's hard not to get discouraged when stress is flying in your face. When my children were young, some days I was tempted to give up the fight and stay at home. Sometimes it just didn't seem worth the effort.
Remembering the tactics of the enemy during your Sunday morning fight for sanity can be a tremendous help. He's the one orchestrating the chaos and trying to keep your family at one another's throats. He's the one keeping you from experiencing God's joy. In the book When the Enemy Strikes, Charles Stanley admonishes parents never to forget the devil's purposes:
Draw you and your family away from God.
Thwart God's purpose for your lives.
Deny the glory of God in your lives.
That's especially true on Sunday mornings.
Here are steps you can take to turn your Sunday morning madhouse into a calm, quiet (well, almost) prelude to the family's drive to church.
Pray
There's much to be gained through offensive prayer. As a young mother, I began praying early in the week for what might happen on Sunday morning. This kind of praying fortified me and gave me the proper perspective on getting us ready for church.
Be realistic
Take a look at ways you can reduce stress on the home front. Realistically, does it matter if clothes are a little wrinkled, shirttails are hanging out, or someone's hair is sticking up? And what about peanut butter and jelly sandwiches sometimes instead of a Sunday feast?
Get organized
Getting ready first will give you the emotional edge you need to help the rest of the family. As you work toward herding everyone out the door, you'll already be there - at least, mentally.
Make it fun
Going to church should be a joyful event. You're going to worship Jesus, remember? Why not make a family game of learning the books of the Bible or memorizing Scripture on the way to church? The fun increases as all family members take part. It's a great way to live out loud the Sunday morning message of Hebrews 10:25: "Let us not give up meeting together. Some are in the habit of doing this. Instead, let us cheer each other up with words of hope" (NIRV).
Related Products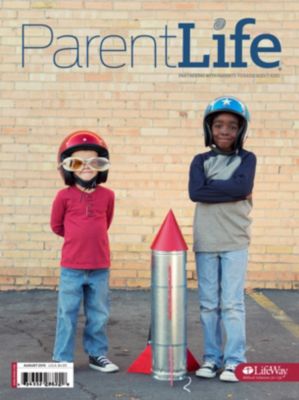 PARENTLIFE NOV 2016
$4.00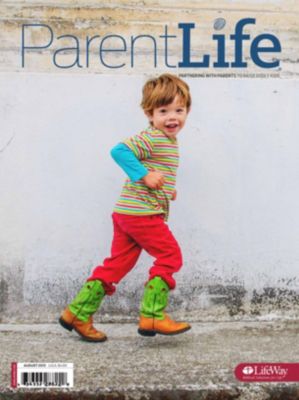 PARENTLIFE OCT 2016
$4.00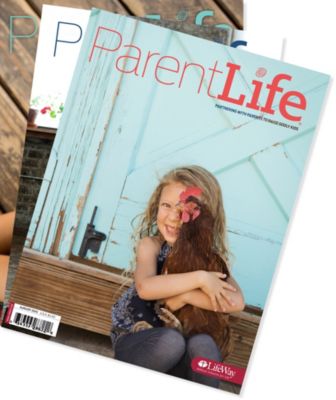 ParentLIfe Fall 2016
$6.00