What Kind of Bible Study Does My Group Need?
What LifeWay does best is provide effective, theologically sound Bible studies that help you build great groups in your church. However, as you take a look at our website and the dizzying number of choices you find for Bible study, you may need some guidance to match the right curriculum with the specific kind of group you are leading.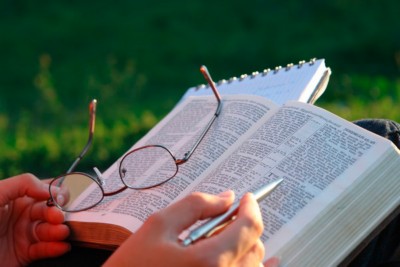 For example: your Friday morning men's Bible study group. What best fits this group?
Or perhaps the Sunday night Bible study for couples that meets at your home. What would work?
Or maybe the Sunday School group that meets at your church for couples whose children have grown up and left home (also known as empty nesters.)
What about a group of your women that meets weekly to work a through a great Beth Moore study? How does that fit?
LifeWay carries studies that help all these groups. But before you start search, examine the following definitions for the basic types of groups found in most churches.
Discipleship groups
Discipleship groups are typically short-term with high accountability for preparation and participation around a course of study that involves deeper biblical content than the typical Sunday School class. In D-Groups, disciples are challenged to grow in one or more of these areas: devoting themselves to being disciples, declaring their identity in Christ, developing spiritual disciplines, displaying Christ-like character, defending the faith, discipling others (beginning with their own household), and deploying their gifts in ministry. D-groups work best as closed groups, that is, once the group starts, it is no longer open to additional participants.
Small groups
Sunday School classes and D-Groups have one thing in common with gatherings typically called "small groups.'' They all tend to be more effective if they are actually small! But the term small groups implies more than just size. A common goal of small group ministry is developing deeper biblical community among a group of believers and some not-yet believers who long to do life together in an environment of redemptive trust. Trust requires time. With the same people. That's why small groups tend to be closed, whether they're designed to be or not. 
Sunday school groups
What distinguishes Sunday school classes, including weekday off campus groups that are functionally equivalent to Sunday school, is an open group strategy. Sunday school groups study the Bible weekly and help people become disciples. They also help people build relationships and community. But the open group strategy is what makes Sunday School different. It comes down to one key sentence: An open group expects new people each week. If you really expect new people to come each week, then your strategy changes. Leaders arrive early to set the room up with newcomers in mind. Members wear name tags consistently. Every lesson is a complete and satisfying Bible study.
Women's groups

Looking for a definition of a women's group? They normally fall into one of the three definitions above. If it's a closed group that meets for a fixed period of weeks to study a central issue in Christianity, it's probably a discipleship group. If it's a closed group that meets regularly to build community and studies different curriculum and Bible passages, it's likely to be a small group. If it's an open group of women who expect new women to come each week, it's probably a Sunday School group.
Hopefully, these definitions will help you as you select from our Bible study choices.