Mom Myths Busted: Leave the Treadmill Life Behind
There are two myths in popular culture that if you buy into as a mother will keep trapped on a treadmill going nowhere.
Myth No. 1: Mothers can do everything well. No, we cannot. God never told us to do everything well. He said that whatever we do, do it all for the glory of God (1 Corinthians 10:31). The more God has a say in our activities and schedules, the more we will be able to do all to God's glory.
Unfortunately, too many mothers buy into this myth. When we are determined to do a thousand things, not only is it impossible to do, but it rules out the possibility of doing all for the glory of God.
Read Paul's prayer in Philippians 1:9-11 to gain perspective on what we can do. I find that we are called to seek God in each season of our lives, to discern His present priorities for us, to pour our energies into those things, and, therefore, to do them to the glory of God.
Myth No. 2: Mothers can make everyone like and approve of them. We will never, no matter how hard we try, become all things to all people in our lives. To try eventually makes everyone miserable. Moses' father-in-law, Jethro, phrased it beautifully when he saw his son-in-law's vain attempt: "What you are doing is not good. You and these people who come to you will only wear yourselves out" (Exodus 18:17-18). Sounds like the treadmill life. In other words, our overactivity and over-responsibility not only hurts us; sooner or later it will hurt others, too, family included. Jethro encouraged Moses to prioritize according to the work God had given Moses.
Just as God had primary responsibilities for Moses, God has them for you and me. We will wear ourselves out if we become enslaved to the needs and desires of others. Galatians 1:10 asks a critical question: "Am I now trying to win the approval of men, or of God?" Paul then wrote of the futility of attempting to please both: "If I were still trying to please men, I would not be a servant of Christ." Simply said, we serve whomever we try to please. I will stick with Christ. In comparison to the unbearable load others will gladly place on us, His yoke is easy and His burden light.
Not too many years ago, I almost was ready to collapse both physically and emotionally under the weight of pressure I felt. I could see myself becoming more imprisoned by the religious world's demands. The expectation level became cruel and unusual punishment. I came to the realization that a frightening portion of the religious world would not mind demanding more from me and many others in ministry, drawing us further from our spouses and children; but they would also be the first to judge when our marriages fell apart and our children rebelled with resentment, wondering how a person in ministry could have let such a thing happen. It does not pay to strive for others' approval in place of God's approval.
I finally became so frustrated that I told God if He would give me deliverance, I would take it! His words to me were: "Do what I tell you to do. Nothing more and nothing less. No matter who disapproves. Obey Me, and I will unload your burden. I want you to pour your priority energies into your immediate family and the ministry I have given you." And I surrendered. I have made it my goal in life to please Christ. I have been a good wife and mom. Exhaustion and stress come and go, but they do not rule my life. As a result, I am content and at peace. I have left the treadmill life behind.
Adapted from Feathers From My Nest (Broadman & Holman) by Beth Moore.
This article is courtesy of ParentLife magazine.
Related Products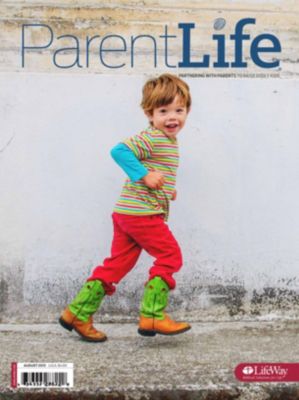 PARENTLIFE OCT 2016
$4.00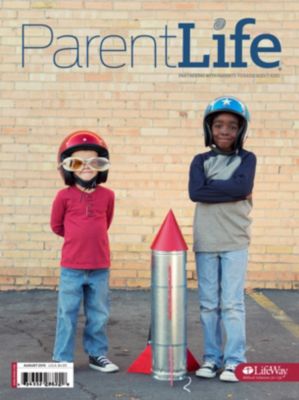 PARENTLIFE NOV 2016
$4.00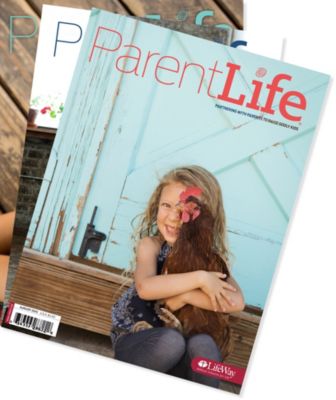 ParentLIfe Fall 2016
$6.00